Sponsored by Jan's Slimming Tea -
For More Information Click Photo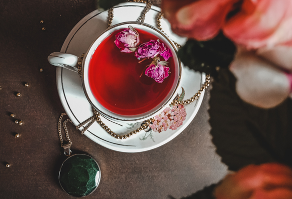 What would you like to do? Click on one of the color boxes below:
*ALL TRANSACTIONS ARE FINAL NO REFUNDS AVAILABLE
---
Learn how to drive with help from certified driving instructors in Randolph, MA. Turn to Auto Schools Inc. for comprehensive driver education and instructor-led driving lessons. Our Boston driving school offers courses for new and experienced drivers of all ages so that you can feel confident and safe on the road.
Excellent Driving Lessons from a Top Driving School
Get comfortable behind the wheel when you enroll in our driving school. Auto Schools Inc. is here to help you become a confident driver with our lessons. We will help you become more at ease on the road and develop an in-depth understanding of the local traffic laws and road conditions, giving you a unique advantage when navigating the streets. We also offer a variety of programs tailored to meet the needs and goals of every individual. Whether you are a teenager or an adult, you can count on us.
Learn from the Best Driving Instructors in the City
We provide comprehensive driver education services to help new drivers gain the knowledge and skills necessary to become safe and confident drivers on the road. With our new driver's education, our driving instructors ensure that each student receives personalized attention and instruction.
Dedicated to Offering Comprehensive Driver Education
As one of the top auto schools in Randolph, MA, we strive to give our students the best possible driver education. Our Driver's Ed Course is designed to help improve novice drivers' confidence and safety on the roads. Students will be taught two sets of driving skills, Technical and Safety, which include the dos and don'ts of driving and maintaining their vehicles.
Our instructors are certified professionals who have undergone extensive safety training. They are knowledgeable about road rules and regulations in Boston and the surrounding areas, ensuring your experience is enjoyable and educational.
Turn to Us for Driver Education
Become an accomplished driver today. Rely on Auto Schools Inc. for excellent driver education and driving lessons. Our comprehensive classes and top-notch instructors guarantee you will receive a high-quality education regardless of your experience level or age. Schedule an appointment today.
You'll learn how to handle your vehicle in different road and weather conditions, how to navigate complex intersections and roundabouts, and how to respond to emergency situations.
Schedule an appointment today to get started or contact us to learn more about our new driver's education in Randolph, MA. We'll get back to you as soon as possible.
Navigate the Streets of Boston with Ease
If you're considering learning how to drive in Boston, choosing an experienced and reliable driving school is crucial. At Auto Schools Inc., we have been providing high-quality driving lessons for years. Our team of knowledgeable and certified instructors is dedicated to helping students of all experience levels learn to drive safely and confidently.
We understand that navigating the streets can be intimidating for even the most experienced drivers, which is why we offer comprehensive driving lessons in Boston that cover everything, from the basics of operating a vehicle to more advanced techniques like defensive driving. Our lessons are tailored to your individual needs and are designed to help you develop the skills and confidence you need to become a safe and responsible driver.
Rest assured, knowing we are committed to providing the highest level of service to all our students. We understand that learning to drive can be a daunting task, but with our expert guidance and support, we are confident that you can achieve your goal of becoming a licensed driver.
What You'll Experience
Here are some of the real driving conditions that most students are taught to drive in at Auto Schools Inc.
Contact
Whether you are a first-time driver or someone looking to brush up on your driving skills, our institution is here to guide you every step of the way. Join us today and embark on your journey toward becoming a confident and responsible driver. Thank you for your interest. We look forward to hearing from you soon.